Accommodations
Cahernane House Hotel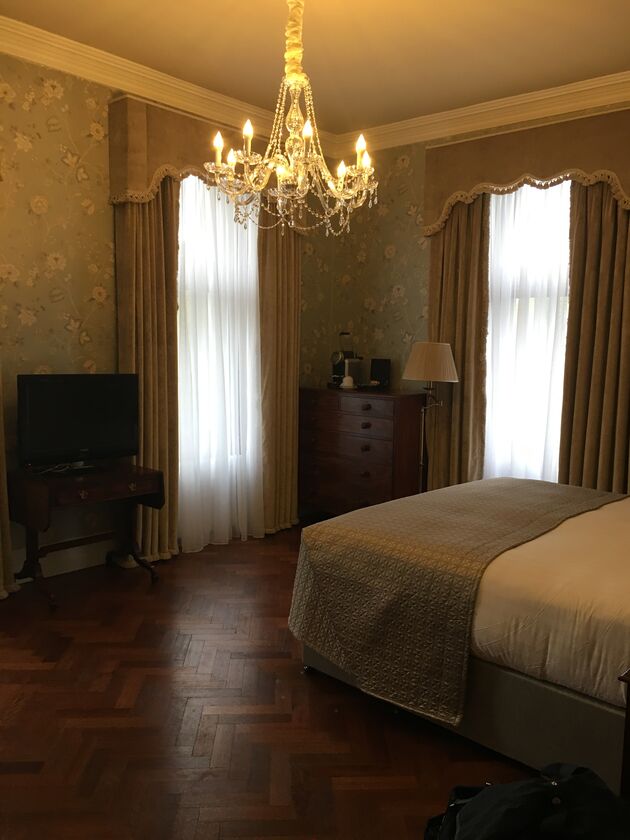 Muckross Rd, Cahernane, Killarney, Co. Kerry, Ireland
+353 64 663 1895 | info@cahernane.com

We encourage guests to stay at Cahernane House Hotel, which is the location of the wedding ceremony, reception and post-wedding brunch. It is conveniently located close to Killarney's city centre and offers luxurious accommodations, beautiful scenery and 5-star service. We bet you'll fall in love with Cahernane at first sight just as we did!
The Brehon & Angsana Spa
Muckross Rd, Poulnamuck, Killarney, Co. Kerry, Ireland
+353 64 663 0700 | info@thebrehon.com

The Brehon Hotel is located just across the street from Cahernane and offers guests a more traditional hotel option, with spacious guest rooms, a few dining options and a luxurious spa. This is a great option for those traveling with their families and need a little extra space.
Randles Hotel Killarney
Muckross Rd, Dromhale, Killarney, Co. Kerry, V93 N264, Ireland
+353 (0)64 6635333 | info@randleshotel.com

Stay at one of Killarney's B&Bs!
Malton Hotel Killarney
Town Centre, Avenue, Killarney, Co. Kerry, V93 R866, Ireland
+353 (0) 64 6638000 | res@themalton.com

Travel and Transportation
Aer Lingus
Shamrock House, Dublin Airport, Corballis, Dublin, Ireland
1 (800) 474-7424

Aer Lingus is the flag carrier airline of Ireland and the second-largest airline in Ireland. Aer Lingus offers direct flights from Boston and New York to both Shannon Airport (closest to Killarney) and Dublin Airport, and from Detroit and Chicago to Dublin Airport.
Norwegian Air International
Imbus House, Dublin Airport, Co. Dublin, Corballis, Co. Dublin, Ireland

Norwegian Air offers a lower-cost option to Aer Lingus. Beginning July 2017, Norwegian Air offer direct flights from Boston and Providence to Shannon, Dublin and Cork airports. Norwegian Air also offers direct service from New York to Shannon and Dublin airports.We recommend guests fly into Shannon Airport, which is approximately 1.5 hours drive to Killarney.
Hertz Car Hire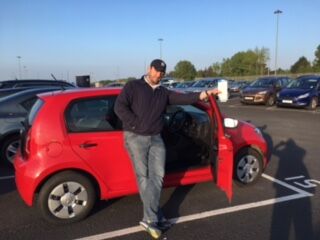 Shannon Airport, Arrivals Hall, Ballyhennessy, Shannon, Co. Clare, Ireland

Things to Do
Gap Of Dunloe Tours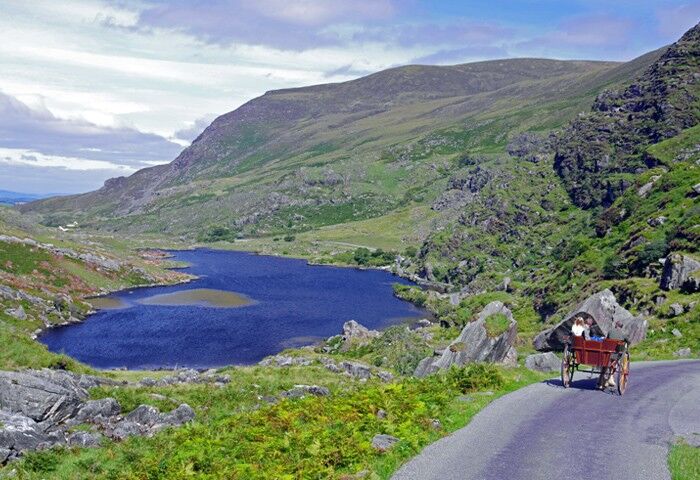 7 High Street, Killarney, Co. Kerry, Ireland
+353(0)64 6630200 | info@gapofdunloetours.com

The Gap of Dunloe is a natural pass that runs four miles between the McGillycuddy Reeks and the Purple mountain group. At the entrance to the gap is a famous cottage, named after a woman called Kate Kearney who died in childbirth at the age of 102! Having arrived at the cottage by coach the visitor then commences the seven mile journey through the Gap to Lord Brandon's cottage by trap, pony or on foot, where a light lunch can be obtained. There is much evidence of glacial action in the Gap, in striae and ice-moulded rocks.The towering summits of the Reeks, the changing shadows on the Purple and Tomies mountains, the silence and solitude of the rugged glen – all combine to make an unforgettable impression upon the visitor. The boats depart from Brandon Cottage approx 2.15pm and arrive later in the afternoon at Ross Castle having come through the three lakes of Killarney. On this section of the tour you will be enchanted by the stories and folklore of the boatmen. Motorcoach will await you at Ross Castle to take you back to Killarney.
Muckross House, Gardens & Traditional Farm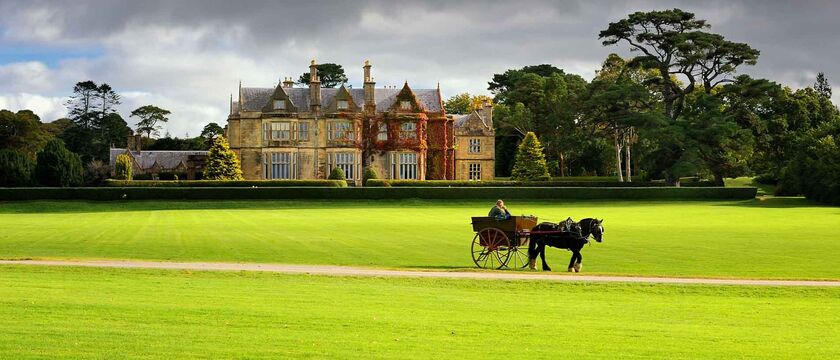 The National Park, Dromyrourk, Killarney, Co. Kerry, Ireland

The history of Muckross House and Cahernane House are intertwined. When the two Herbert brothers whose ancestors had fought on the Yorkist side during the war of the roses came to Killarney in 1656 one brother was given the great Muckross Estate and the other the smaller property of Currens and Cahernane.

Killarney National Park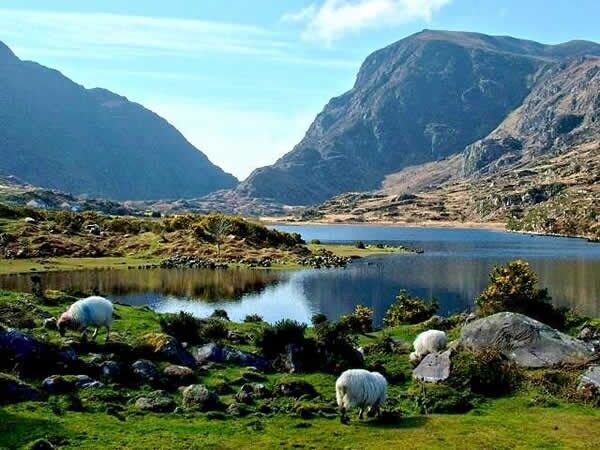 Co. Kerry, Ireland

Killarney National Park is the largest national park in Ireland. It contains spectacular mountains, woodlands and lakes. The combination of mountains, and valleys, lakes and islands, rivers, waterfalls, bogs and woodlands forges a distinctive and beautiful landscape.
There are also numerous historical buildings within the Killarney National Park: a 7th century monastery on Innisfallen Island; a Norman castle on Ross Island; Muckross Abbey; a 15th century monastery; and a large Victorian Mansion called Muckross House with exquisite gardens.
Killarney Brewing Company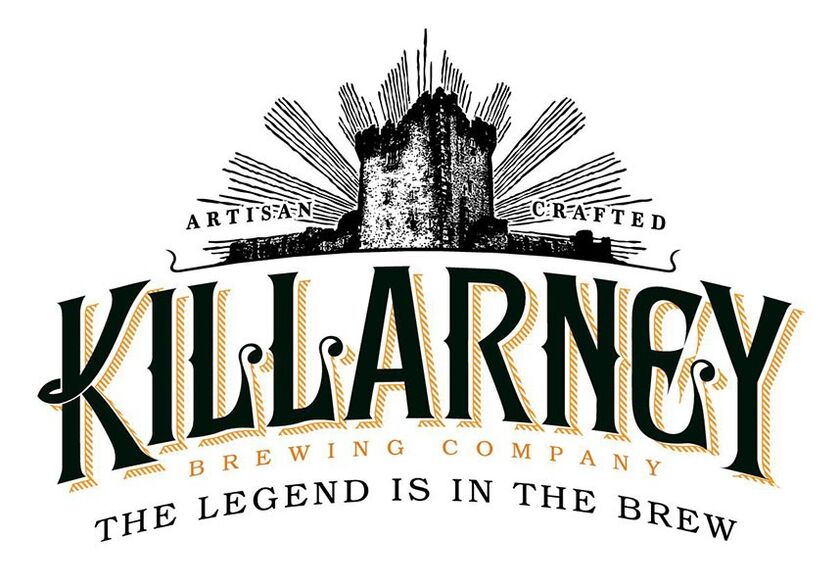 Muckross Rd, Dromhale, Killarney, Co. Kerry, Ireland
+353 64 663 6505 | tours@killarneybrewing.com

Killarney Brewing Company is conveniently located on Muckross Road, Killarney, just a few minutes-walk away from Cahernane House Hotel and the town centre. The brewery is also located on the very end of the Ring of Kerry driving route – just a perfect way to end your day of sightseeing, complete with some delicious, hand-crafted Killarney brews and wood fired oven baked pizza.
Check out the Brewhouse up close and personal with an afternoon tour. KBC's tour guides are true Killarney characters, who feel obliged to pepper you with local folklore and flavour. Their in depth knowledge of the beer brewing process and passion for Killarney history make our tours both informative and fun. The tour, lasting approx 1 hour consists of a "cheeky" introductory film, a walking tour of the brewery, a meet the brewer and finally a complimentary beer tasting and story telling.
Explore Downtown Killarney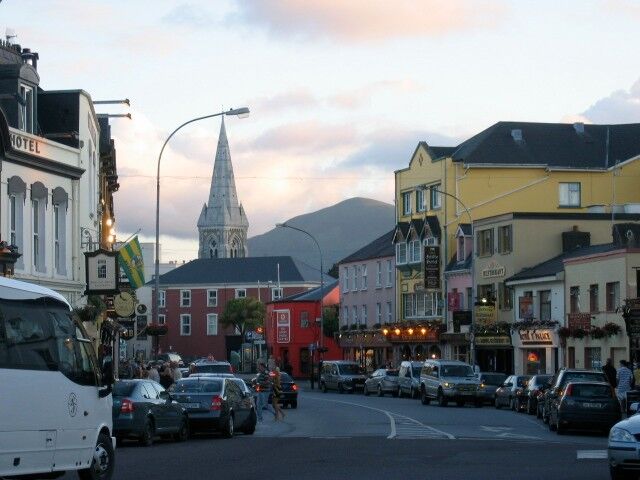 Downtown Killarney is a short 15-minute walk or 5-minute car ride from Cahernane House Hotel. We encourage you to explore the shops and pubs - some of our favorites include The Laurel's, Courtney's and O'Connor's. Slainte!